Willis Raburu and Marya Prude Officially Divorce(Photos)
Willis Raburu and Marya Prude Ngami have divorced. Marya has officially spoken out about the state of her marriage to Willis Raburu. Willis Raburu is a media personality in Kenya.
On Instagram, Marya spilled the details to some of her followers during an Instagram Q&A session. M ost inquired on her marital status.
"Are you officially divorced?" asked a fan.
"Yes I am," responded Marya.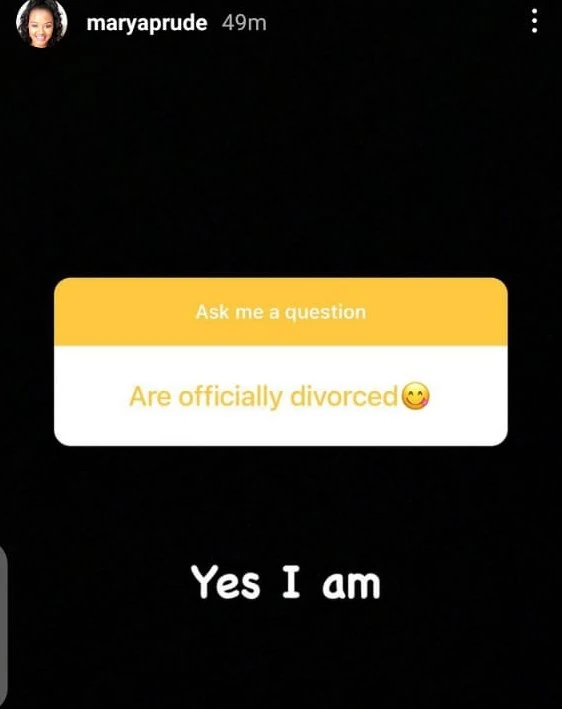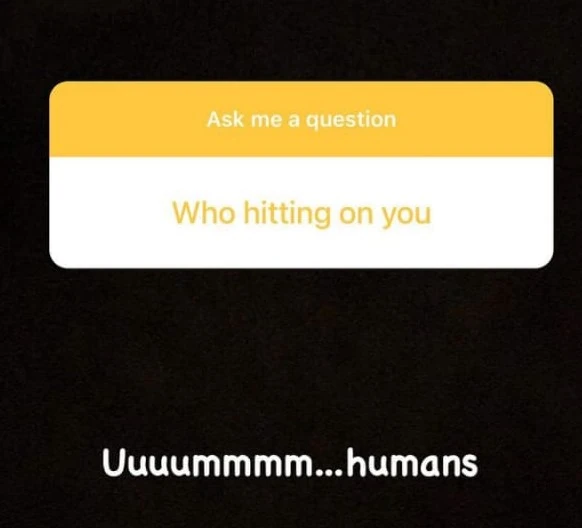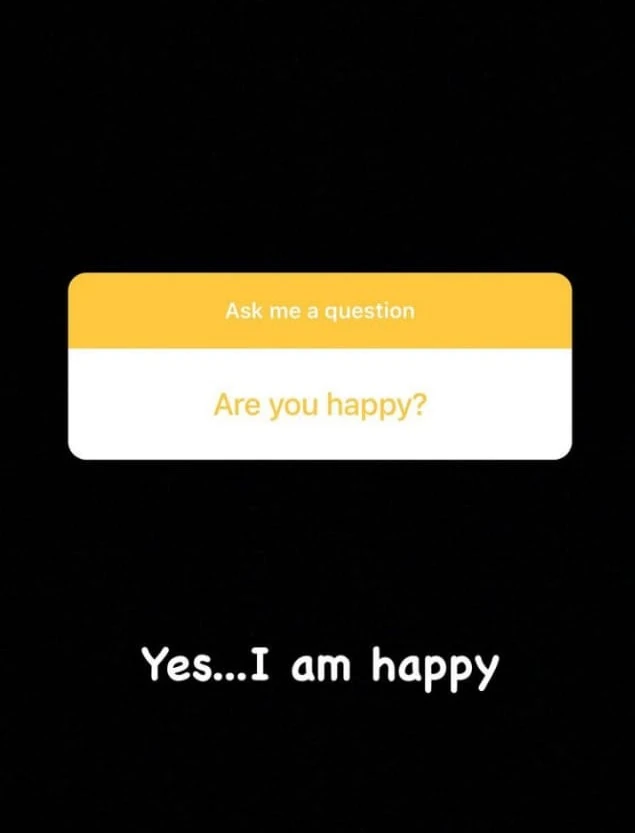 Speculations had circulated when Marya had dropped her ex's name from her social media handle.
She also confirmed that people are still hitting on her. However, she is not interested in pursuing a relationship with anyone at the moment.
Fans asked on her future plans of finally starting a family and having her own children.Marya Prude vaguely explained that she is keeping her mind open with regard for the future.
Willis Raburu and Marya Prude Ngami had gone through a tough time. They lost their daughter Adana who developed complications that led to a stillbirth. They then broke up shortly after.
Marya would later move out of their matrimonial home to a new house along Kiambu road in Thindigua area. The 10 over 10 show presenter then moved in with his father with the pair equally dividing their household items.
Vanessa is Expecting Rotimi's Child.
Vanessa Mdee is Expecting Rotimi's Child.
She took to her social media and announced that she is expecting a baby boy.
The singer who is heavily pregnant posted stunning photos on her Instagram.
Rotimi, went ahead and stated that the best thing he ever got was her.
Excited about their status, he also took to his socials and posted their beautiful photos.
According to him, Vanessa changed his life.
He excitedly said that they are now linked forever to raise a little them.
He promised to protect them with everything he has.
Their fans took to their socials to congratulate them.
Congratulations to the power couple.
Lil' Nas X Shows Off His Baby Bump in Shocking Album Pregnancy Photos.
Rapper Lil Nas x claims he is pregnant and expecting the birth of his album.
He said its due on September, 17, 2021.
He included a set of announcement photos were he is sporting a giant baby bump.
He shared stunning pictures on Instagram- where he is shirtless kneeling by the poolside.
"You got to see this! SUPRISE! I can't believe I'm finally announcing this. My little bundle of joy "MONTERO" is due September, 17, 2021," He captioned.
Of course he is referring to his upcoming album- but the pictures look as real as they come.
The rapper claims he came up with the idea after listening to Megan Thee Stallions' verse on his new song.
According to the rapper, the new album was largely created over the past year during the Covid 19 lockdown.
Juliani Finally Responds to Rumors about Dating Lilian Nganga.
Juliani finally responds to rumors about dating Lilian Nganga, the Ex-girlfriend to Machakos Governor.
For the past few weeks, there has been speculations that he is the new guy.
The rumors were intensified by photos of the two in suggestive positions.
Many took that as clear evidence of a romantic brewing.
Appearing to respond to the allegations, Juliani took to his social media thanking those who reached out to him in the past weeks.
The rapper went ahead to state he had no reason to give a statement on what he considered obvious.
He appeared to agree that the two are an item.
He said people can think for themselves and draw their own conclusions.
His fans, however, were not letting him off that easily.
They went over to praise him and even termed him as the G.O.A.T
Here are some of the reactions: